2023 Scholars
The pilot awards go to support innovative research or programming already underway and led by the scholars.
Ayesha Appa, MD, School of Medicine, DOM, Division of HIV, Infectious Diseases and Global Medicine at ZSFG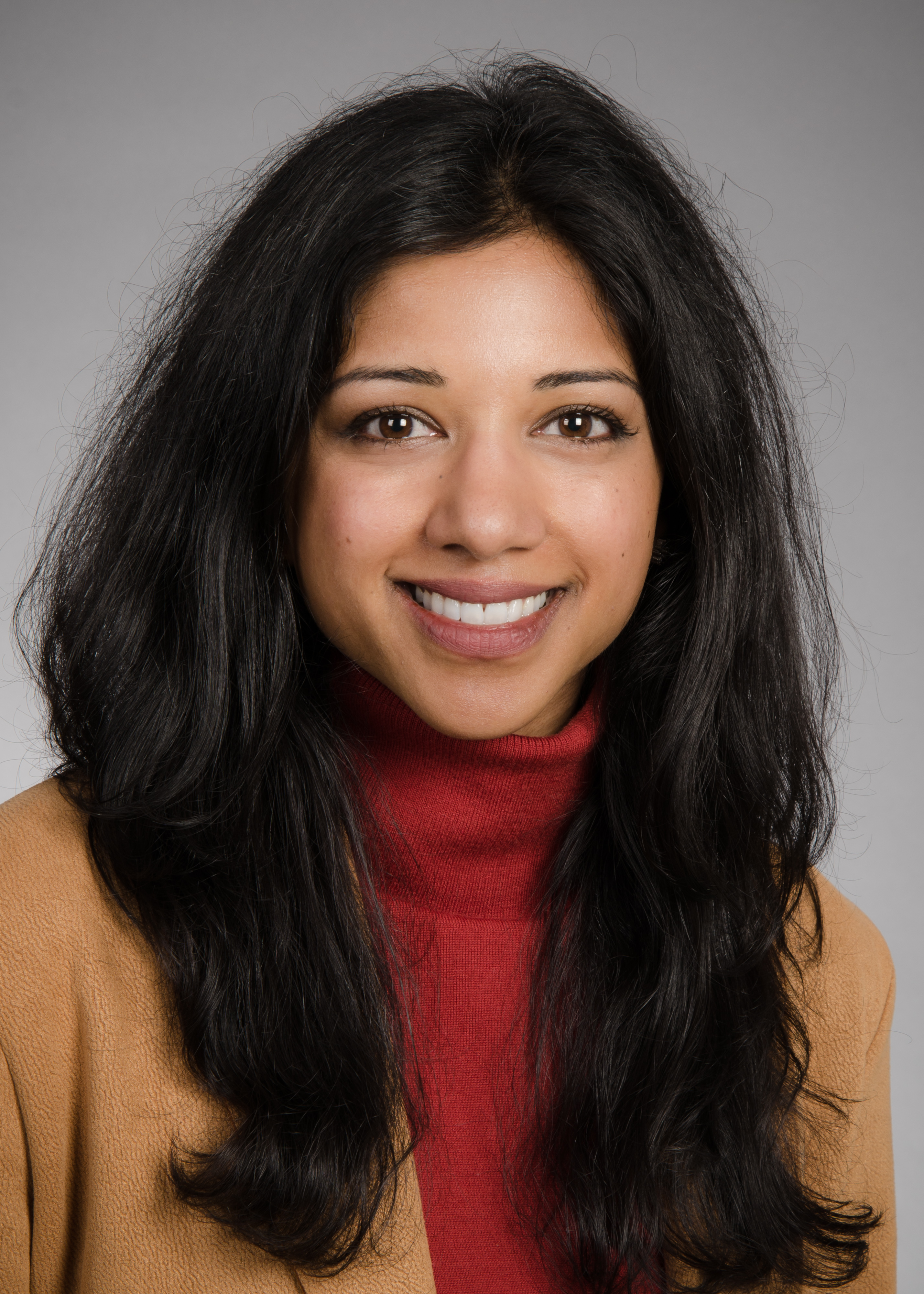 Proposal Title: IMPACT (Infection Management Plus Addiction Care Together): combined contingency management for substance use disorders & antibiotic adherence in the acute care setting 
Abstract: Amidst interrelated problems of increasing infections related to drug use and overdose deaths, contingency management (CM) is an underutilized substance use disorder treatment that leverages incentives for objective behavior change. CM implementation outside of drug treatment settings is limited, despite its regard as gold-standard treatment for stimulant use disorder. Our objective is to describe feasibility and preliminary effectiveness of a novel CM program called IMPACT (Infection Management Plus Addiction Care Together), incentivizing both drug use reduction and antibiotic adherence in the acute care setting. Results from this study will inform expanded implementation of CM, particularly to support multiple health behaviors (e.g., infection treatment and substance use disorders) in a patient-centered manner.  
About Dr. Appa: Dr. Appa is a physician dually board-certified in Infectious Diseases & Addiction Medicine, interested in developing effective, patient-centered models of care for HIV, other serious infections, and substance use disorders. She received an MD with distinction from UCSF, completed residency and chief residency in Internal Medicine at the University of Washington, and returned to UCSF for fellowship, where she completed training in both HIV/ID and Addiction Medicine. She is an Assistant Professor in the Division of HIV, ID, and Global Medicine at SFGH whose focus is on integrating treatment for stimulant use disorder and HIV medication adherence support. 
Maria Castellanos, MD, School of Medicine, Division of Pediatric Oncology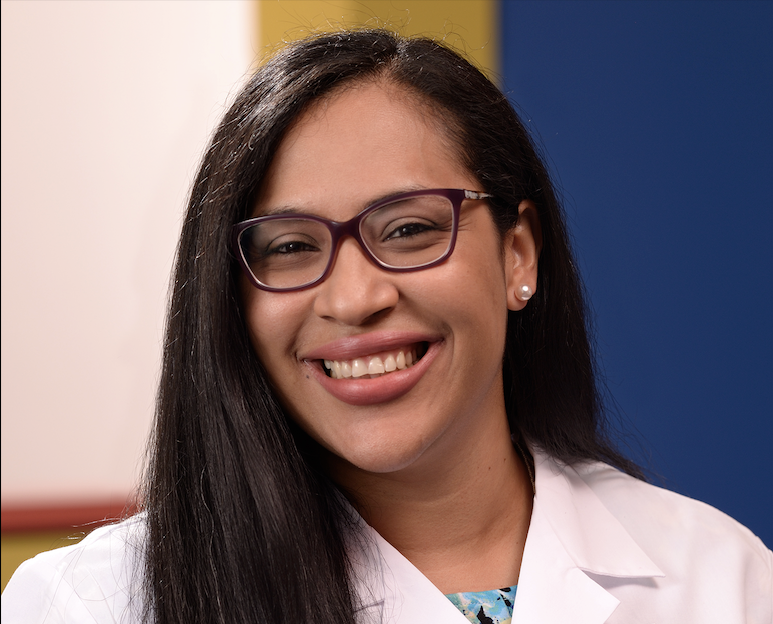 Proposal Title: Evaluating geospatial and racial/ethnic disparities in children with acute leukemia living in California
Abstract: Survival disparities are persistently observed among Hispanic children with leukemia. The etiology of these disparities remains poorly understood but hypothesized to be multifactorial. Non-biological factors, including geographical residence, are associated with survival disparities for adult with different types of cancers. The Central Coast and Central Valley regions of California have medically underserved communities, with a significant portion of the population lacking health insurance, living in high rates of poverty, and experiencing barriers to health care. Little is known regarding survival outcomes for children with leukemia living along this unique geographic region of the state. Our study aims to evaluate the impact of geographical residence on survival in children with leukemia living along the Central Coast and Central Valley regions of California. Results from this study will begin to unravel the sociodemographic factors that contribute to the poorer outcomes observed among Hispanic children with leukemia living in medically underserved regions.  
About Dr. Castellanos: Dr. Castellanos is Clinical Assistant Professor in the Division of Pediatric Hematology Oncology at University of California, San Francisco. She earned her Bachelor of Sciences degree from the University of Nevada, Las Vegas and her MD degree from Howard University College of Medicine. She completed her Pediatrics Residency at Stanford University and her Pediatric Hematology Oncology Fellowship at Texas Children's Hospital at Baylor College of Medicine. Her research interests are in evaluating geospatial disparities in pediatric cancers, with a specific focus in pediatric leukemias, with her current work involves conducting research in the LatinX population who reside in medically underserved areas including the Central Coast and Central Valley regions of California as well as the US-Mexico border region.
Alison Comfort, PhD, School of Medicine, Department of Obstetrics, Gynecology and Reproductive Sciences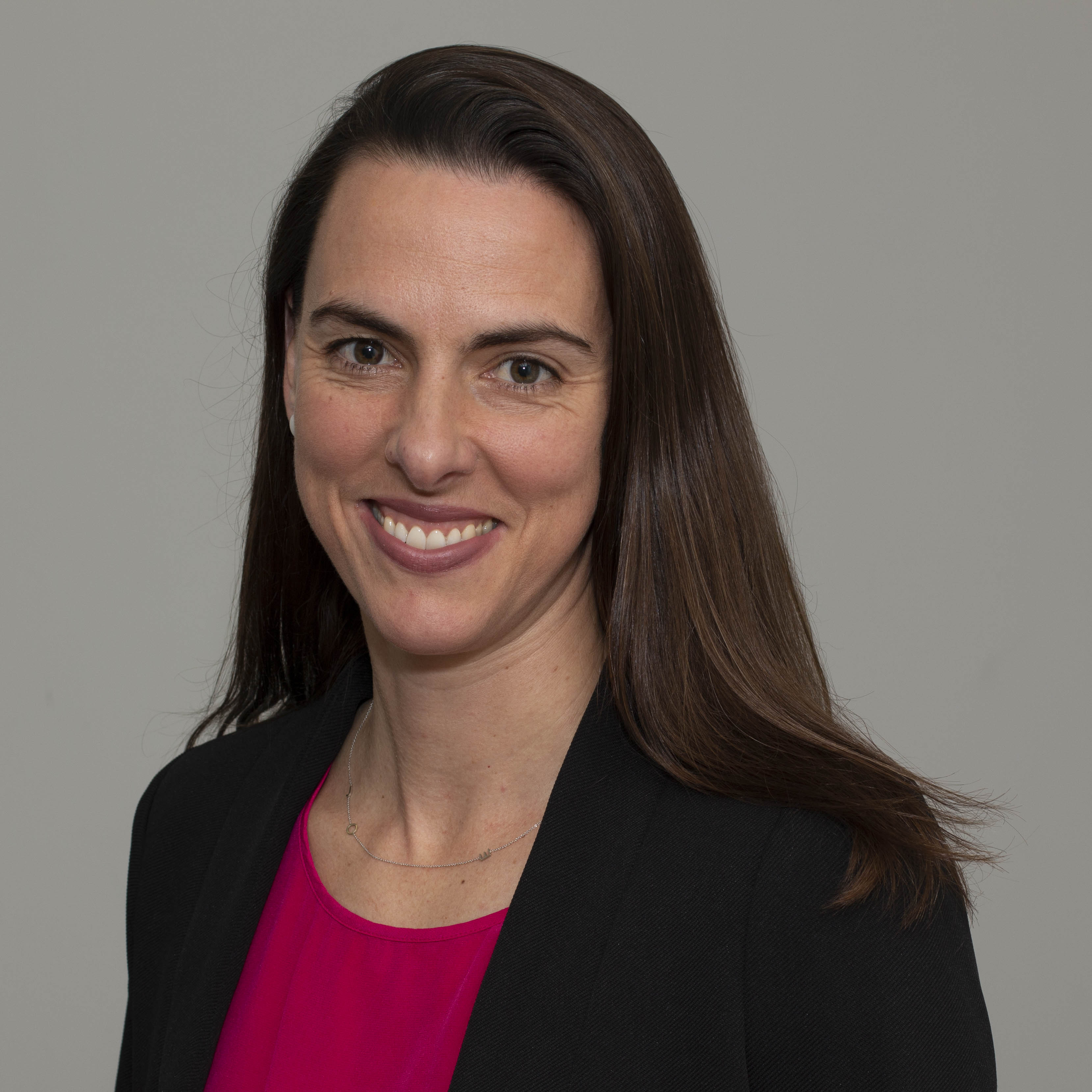 Proposal Title: How social networks may differentially affect contraceptive decision-making depending on sero-status: evidence from women in rural Uganda  
Abstract: Social networks represent the social relationships individuals have within their communities. Social networks can affect contraceptive decision-making by providing social support, and they can impact these behaviors through social influence including making salient social norms. However, there is very little knowledge about how the role of social networks and contraception differs for women living with HIV compared to those who are HIV-negative. I will conduct a cross-sectional, quantitative social network study among reproductive-aged women in rural Uganda to understand the relationship between social network structure and composition and contraceptive decision-making, including variation by sero-status. I will also explore whether social support versus social influence affects contraceptive decision-making and if this varies by sero-status. This study will provide the foundations for developing, pilot-testing and evaluating a social network-based intervention focused specifically on ensuring access to contraceptive care, including adaptations based on different needs and roles of social networks by individuals' sero-status.  
About Dr. Comfort: Dr. Comfort is an Assistant Professor in the Department of Obstetrics, Gynecology and Reproductive Sciences and an affiliate of the Bixby Center for Global Reproductive Health. Trained as a health economist, she focuses on understanding how individual- and social network factors affect care-seeking with the goal of developing interventions that harness the role of social networks. Her research is focusing on antenatal care use, infant HIV testing, COVID-19 vaccine uptake, and contraceptive decision-making. She leads studies in the Uganda, Madagascar, and the US.  
Emilia De Marchis, MD, School of Medicine, Department of Family and Community Medicine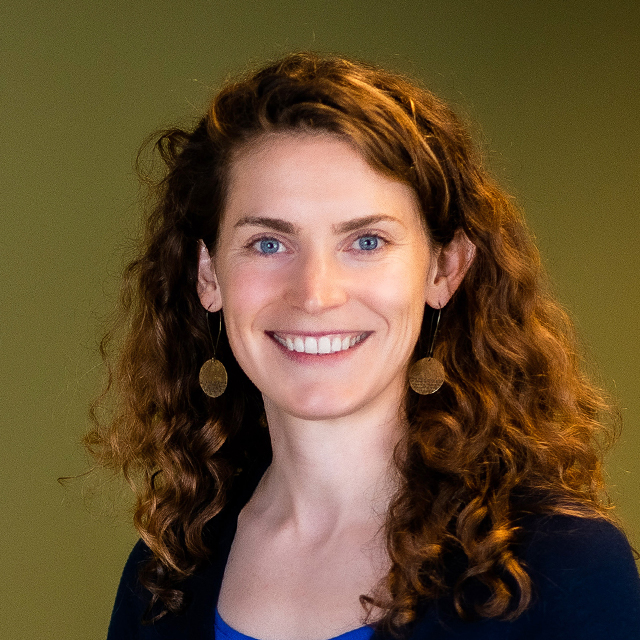 Proposal Title: Learning how to screen for digital health access
Abstract: Digital health access, including internet/device connectivity and digital literacy, has important implications for both health care access and health equity. Yet little research has explored how to identify barriers to digital health access at the point of care. The proposed work will strengthen a line of psychometric validity testing for digital health access screening questions that launched in 2021-2022 in collaboration with Kaiser Permanente. Population Health & Health Equity (PPHE) funding will expand the work to conduct cognitive interviews and surveys exploring the comparative content validity of digital health screening questions specifically for patients with limited English proficiency. This research is immediately policy relevant, since national groups like the Centers for Medicare and Medicaid Services and electronic health records vendors are making decisions about screening measure requirements in the absence of foundational evidence on specific instruments. Preliminary work will support future research on digital health access screening and related interventions. 
About Dr. De Marchis: Dr. De Marchis is a family physician, health services researcher, and implementation scientist at the University of California, San Francisco. She is an affiliate faculty at the UCSF Social Intervention Research & Evaluation Network (SIREN), where she works to assess and improve how we screen for and address social risk factors within health care settings. Through her research and clinical practice, she hopes to advance the health care system's integration of patient social risk data to provide high quality, patient-centered preventative health care, to reduce health disparities. Dr. De Marchis received her MD from Stanford University, and her MAS in Clinical Research and Certificate in Implementation Science from UCSF. 
Kristin S. Hoeft, PhD MPH, School of Dentistry, Department of Preventive and Restorative Dental Sciences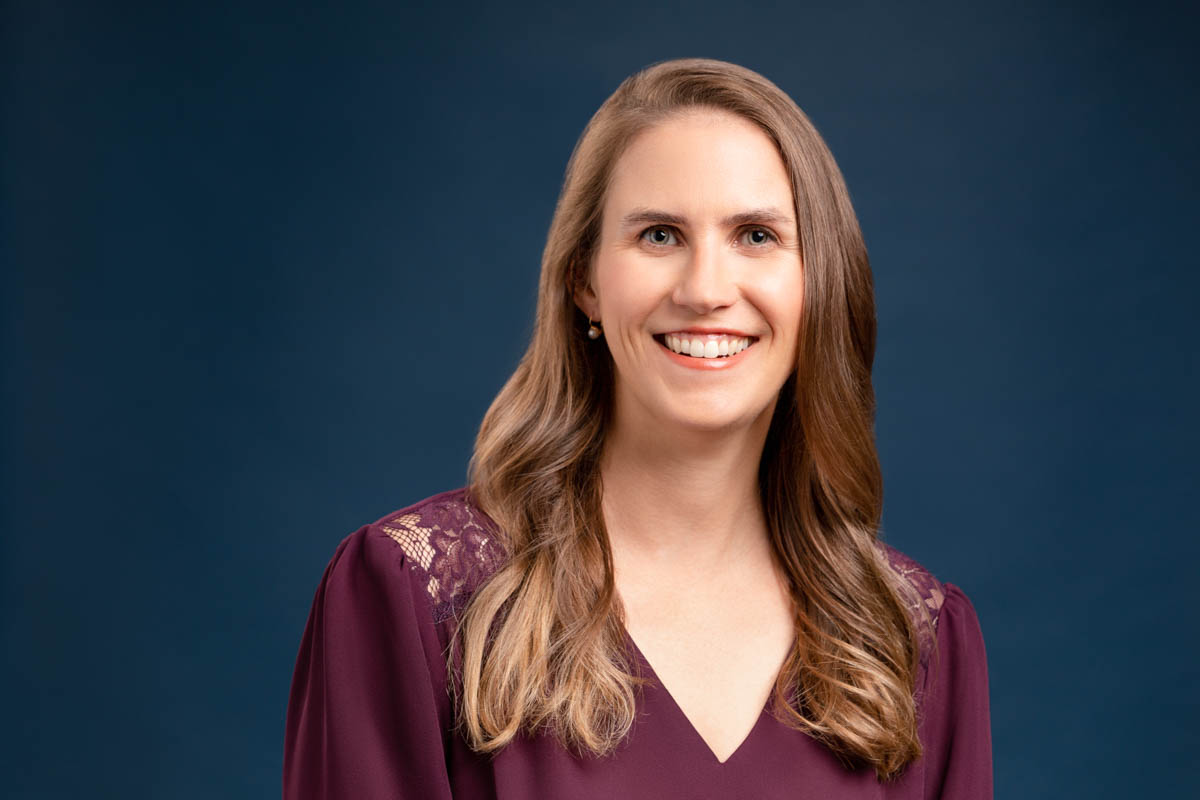 Proposal Title: Pilot evaluation of California's oral health literacy toolkit
Abstract: Tooth decay is the most prevalent chronic health problem of children, affecting 54% of kindergartners and 70% of 3rd graders in California. Personal and organizational oral health literacy (OHL) are important contributors to oral health inequities. Improving oral health literacy through patient-provider communication can influence the quality of children's dental care experience and continuity of care. California Office of Oral Health has supported the development of an Oral Health Literacy Toolkit to improve patient-provider communication, but data is lacking on its implementation and efficacy from dental providers and patients. The objective of this proposal is to collect pilot data to inform a larger grant application to formally evaluate the Toolkit. 
About Dr. Hoeft: Dr. Hoeft's research interests include oral health disparities, oral health literacy, patient-provider communication, tobacco use in adolescents, and community-engaged research. Her research focuses on implementation and evaluation of best oral health practices in real-world, community settings. She specializes in qualitative research methods. Dr. Hoeft serves as Principal Investigator of the California Oral Health Technical Assistance Center and is affiliated with the UCSF Center to Address Disparities in Children's Oral Health, Healthforce Center, and UCSF's Dental Public Health Residency Program.  
Elaine Khoong, MD MS, School of Medicine, DOM, Division of General Internal Medicine ZSFG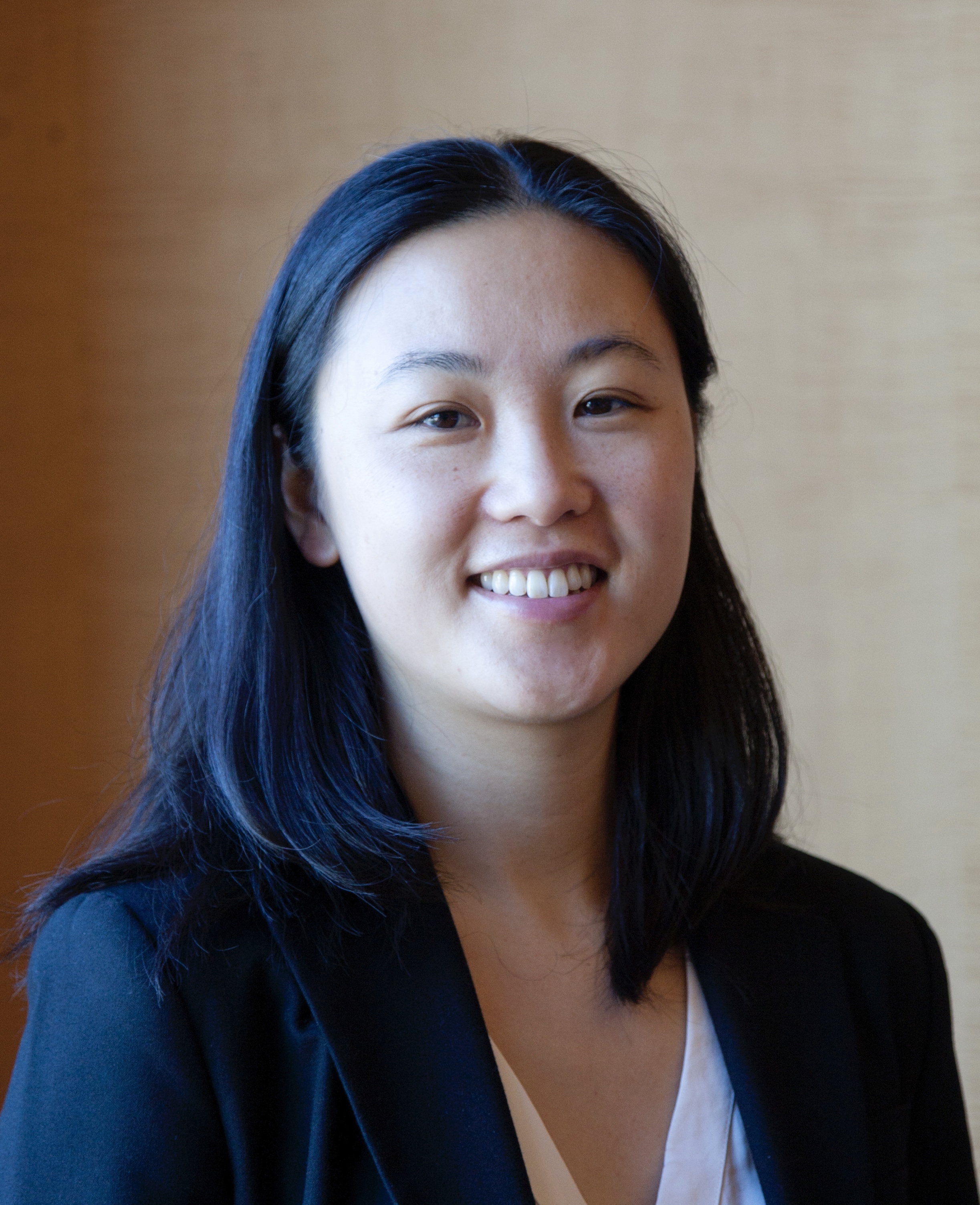 Proposal Title: Identifying brief digital exclusion screening questions for diverse patient populations 
Abstract: This study identifies brief screening questions for digital exclusion and validates them in diverse populations. We will conduct brief cognitive interviews of pre-existing digital exclusion screening questions and modify questions as necessary for diverse populations. Then, we will validate the performance of these screening questions by observing individuals conducting digital tasks. Our goal is to identify short set of questions that healthcare systems can use to accurately identify patients at greatest risk of digital exclusion. 
About Dr. Khoong: Dr. Khoong is a general internist and clinical informatician at San Francisco General Hospital. She is interested in leveraging technology and implementation science to improve equity in delivery of primary care. Her research aims to reduce chronic disease disparities in historically excluded populations. Dr. Khoong's research interests are driven by her experiences as a primary care clinician caring for diverse patients within a safety-net setting. 
Emily Mrig, PhD MA, School of Pharmacy, Department of Clinical Pharmacy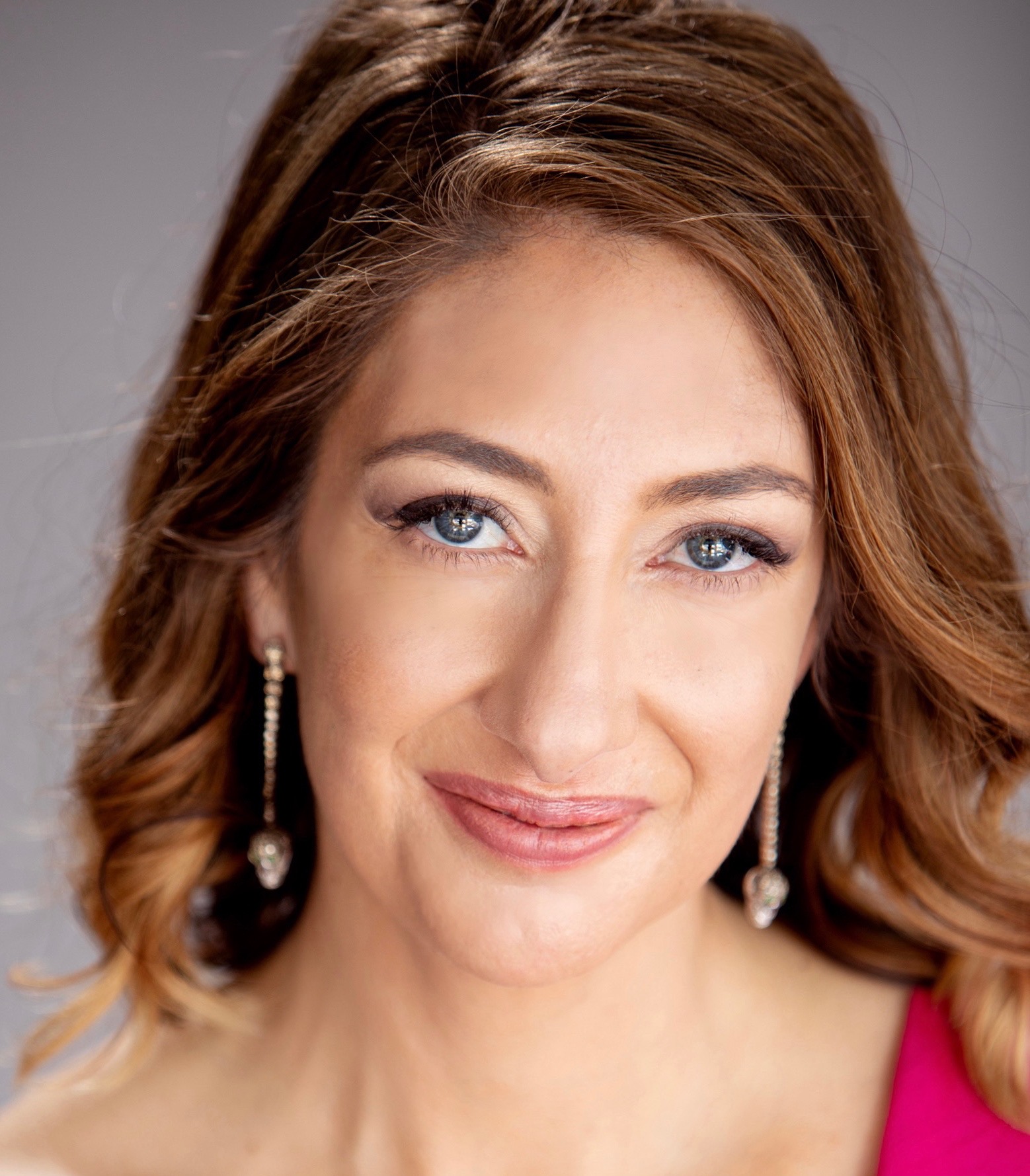 Proposal Title: Augmenting electronic health records data with geospatial data to address disparities across the continuum of precision oncology care  
Abstract: 'Precision oncology' offers individualized cancer treatment by using sequencing to select targeted therapies matched to the unique genetic fingerprint of each person's cancer. However, not all patients are equally able to take advantage of these novel treatments, especially patients from underserved and vulnerable populations. Disparities may be related to insurance coverage and cost issues that create multiple delays in managing a person's cancer care, which can have a cumulative impact on therapy and outcomes. The proposed study integrates electronic health records (EHR) and geospatial data to examine insurance and cost barriers throughout a patient's cancer care. Using a case study of patients with lung cancer at UCSF, we will analyze differences in access to precision oncology care across patient population subgroups (e.g., race/ethnicity, neighborhood SES, etc.). Results will generate a more nuanced understanding of the underlying mechanisms of health disparities and provide the foundation for future interventions that strategically address inequities in timely access to precision oncology care for NSCLC patients at UCSF and the Bay Area community. 
About Dr. Mrig: Dr. Mrig is an interdisciplinary scholar dedicated to investigating and alleviating inequities in access to precision medicine and oncology care. Her diverse experience and training in public health, health policy, and social science provide a unique perspective and a deeper and more nuanced understanding of the complex and multifaceted factors contributing to healthcare disparities. For the last several years, her research has focused on insurance coverage and reimbursement-related barriers to precision oncology care, including a study examining access to genetic testing and related genomic services among individuals and families at-risk for hereditary cancer.   
Pamela Murnane, PhD, School of Medicine, Department of Epidemiology and Biostatistics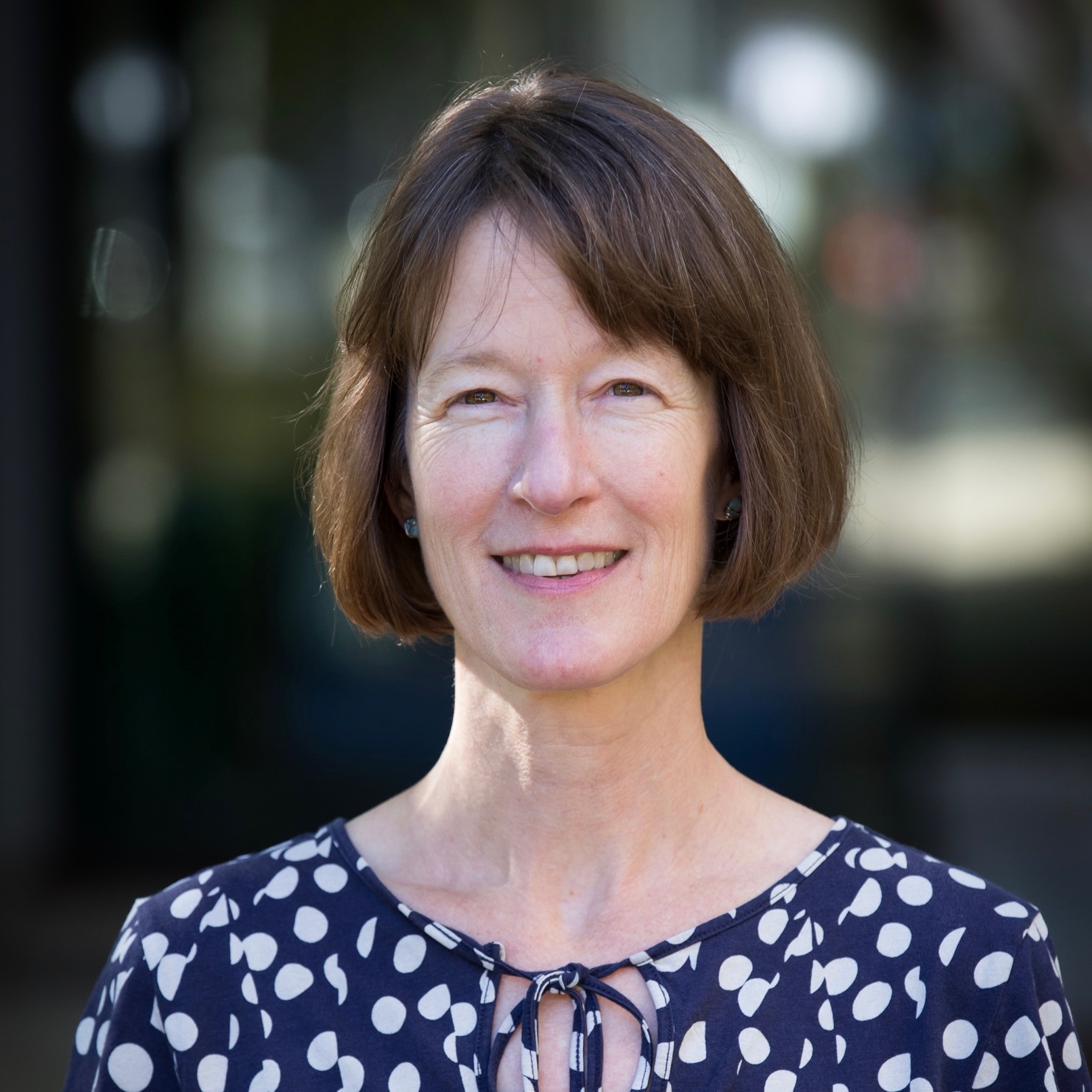 Proposal Title: Closing the gaps in perinatal HIV transmission 
Abstract: For pregnant and postpartum women living with HIV, antiretroviral treatment (ART) optimizes health and prevents perinatal transmission. Despite near universal access to ART globally, critical gaps in prevention of perinatal transmission remain. Person centered care is increasingly recognized as an essential strategy to closing the gaps in HIV service delivery and ongoing perinatal HIV transmission. Leveraging programmatic data from an HIV treatment program in Kisumu County, Kenya, which implemented novel person-centered interventions for pregnant and breastfeeding women living with HIV, we will quantify maternal and infant HIV outcomes before and after implementation. In this observational pre-post analysis, we will assess potential biases via external data sources within Kenya across the same time period. We anticipate that this work will provide important information regarding the potential impact of person-centered interventions on maternal care engagement and HIV transmission in resource limited settings. 
About Dr. Murnane: Dr. Murnane completed her doctoral training in epidemiology at the University of Washington, followed by 2 years in South Africa engaged in a novel study examining implementation and clinical impacts of infant HIV diagnosis at birth and early treatment initiation. She joined the faculty at UCSF in 2019, and her research focusses on biological, behavioral, and structural factors that influence maternal and child health outcomes in the context of HIV in resource limited settings. She has expertise in medication adherence measurement, risk prediction, and epidemiologic methods, and is currently the PI of a K01 Award aiming to identify implementation strategies to deliver targeted adherence support for pregnant and postpartum women living with HIV in western Kenya. 
Shreya Patel, MD MPH, School of Medicine, DOM, Division of Gastroenterology ZSFG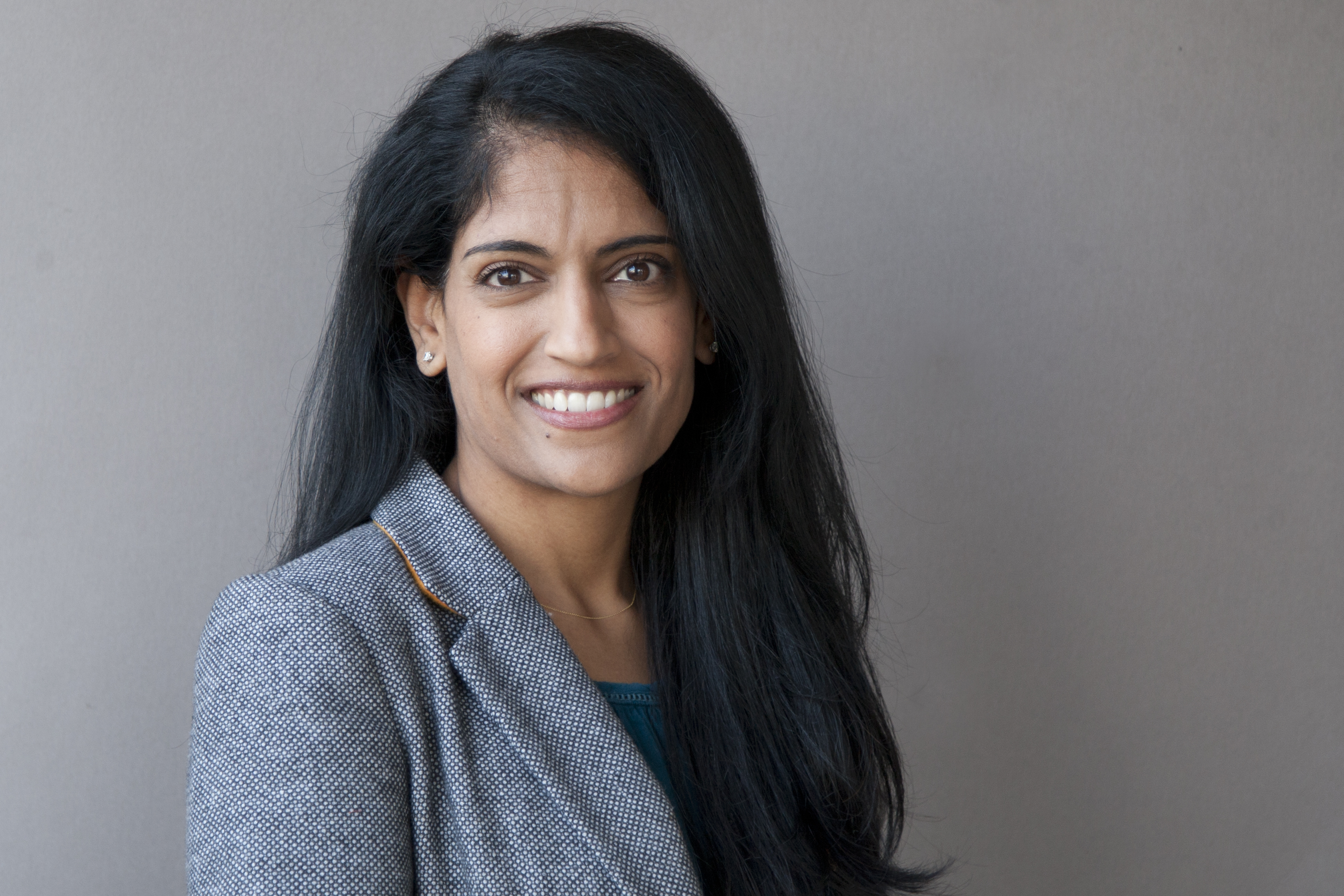 Proposal Title: Implementation of a comprehensive colorectal screening program for an urban safety-net system
Abstract: Disparities in colorectal cancer (CRC) screening disproportionately affect patients in a safety-net system, where there are lower overall screening rates and delayed diagnoses.  While CRC screening is highly effective, safety-net systems have struggled with achieving high rates within their population due to a variety of barriers including competing health priorities, socioeconomic factors, cultural and language issues, and the fundamental invasive nature of CRC screening methods.  Many integrated health systems have invested in population health infrastructure to overcome these barriers using centralized tracking and patient navigation with improvements in screening rates and concurrent decreases in CRC mortality.  This proposal aims to build upon an implementation project to transition the current opportunistic model of CRC screening at Zuckerberg San Francisco General Hospital (ZSFG) to a centralized, population health-based approach leveraging the electronic health record (EHR) registries and care pathways to provide cohesive, low-cost patient navigation to reduce disparities and increase overall screening of this vulnerable population.  
About Dr. Patel: Dr. Patel graduated from Dartmouth College and then went on to complete her MD at University of Arizona and her MPH at Johns Hopkins.  She completed a residency in internal medicine with a focus on global health at Massachusetts General Hospital before her gastroenterology fellowship at University of California San Francisco.  She is currently an Assistant Professor at UCSF based at Zuckerberg San Francisco General Hospital where she serves as Director of Quality Improvement and Innovation, as well as an Assistant Program Director for the gastroenterology fellowship program.  Her focus is on colon cancer screening efforts in underserved populations utilizing EMR-based registries, automation, and low-cost technology outreach.  
Elena Tsoy, PhD, School of Medicine, Department of Neurology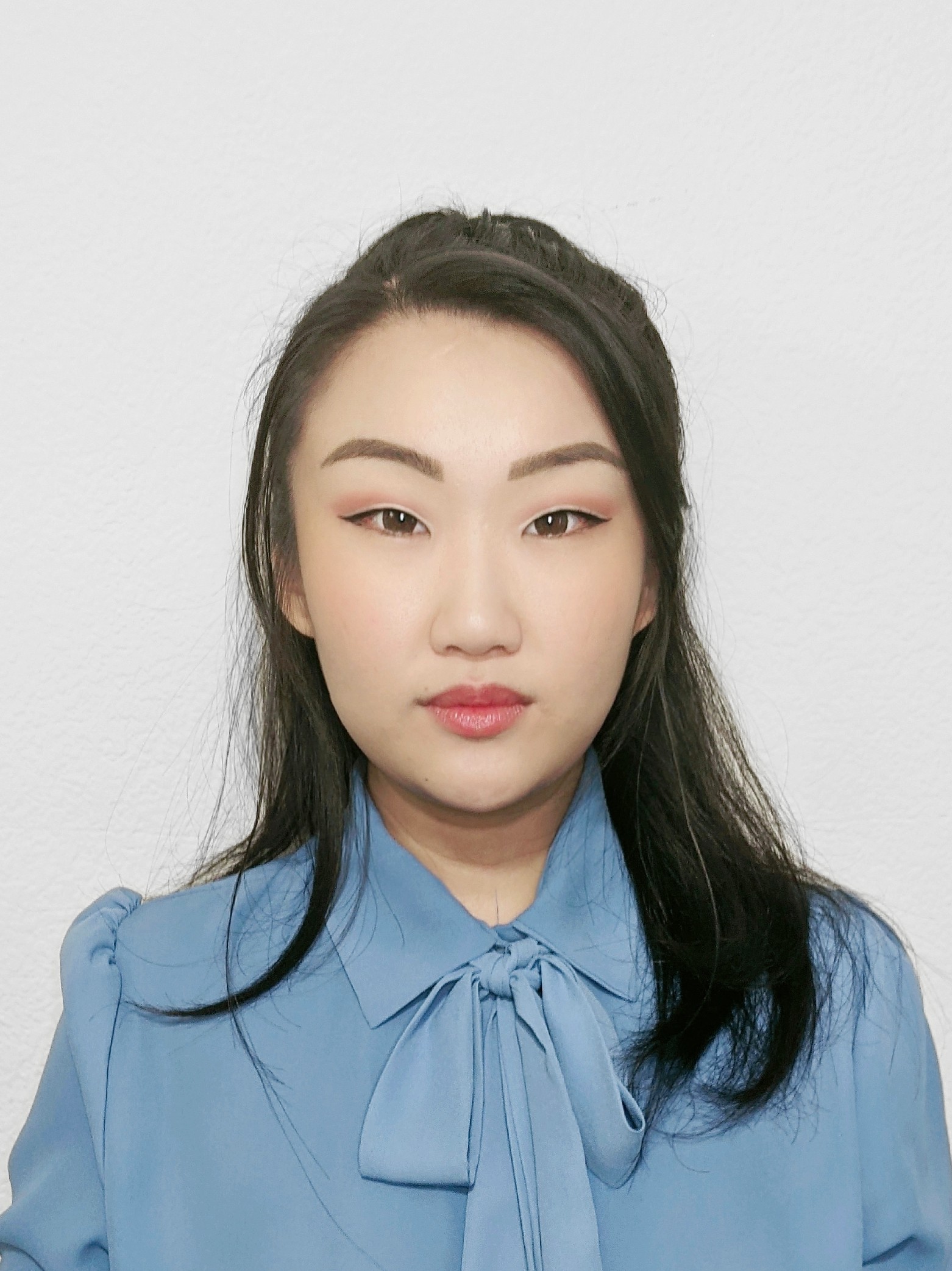 Proposal Title: Psychometric and ecological validity of neuropsychological assessment in diverse older adults
Abstract: Neuropsychological assessment plays a critical role in detecting and monitoring cognitive health along the Alzheimer's disease and related dementias spectrum, and neuropsychologists primarily rely on test scores to characterize the pattern of performance to determine the presence of an underlying disease. Minimizing cultural bias in measurement of cognitive abilities is thus essential for making accurate inferences about individual differences in neuropsychological performance and informing accurate diagnoses. This is particularly important as past research found that cognitive performance is significantly influenced by an individual's race, ethnicity, and culture. This proposal aims to examine psychometric (measurement invariance) and ecological (cognitive-functional associations) validity of a widely used battery of cognitive measures thereby furthering our knowledge of cross-cultural differences in cognitive performance and informing selection of optimal neuropsychological tests for use in diverse populations through minimizing bias. The findings of this work will contribute to initiatives underway by faculty and Atlantic Fellows for Equity in Brain Health on the development and validation of cognitive assessment tools that are critically needed across cultures and geographies. 
About Dr. Tsoy: Dr. Tsoy is a bilingual neuropsychologist with primary interests in early detection and diagnosis of neurodegenerative disease, multicultural neuropsychology, and social determinants of health and healthcare disparities in Alzheimer's disease and related dementias (ADRD). She works on elucidating social and structural factors underlying disparities in dementia diagnosis and care nationally and internationally and on the development and validation of novel cognitive assessment tools for the detection and diagnosis of cognitive disorders in underserved populations. An overarching goal of Dr. Tsoy's research is to advance dementia prevention and care in diverse populations and lay the foundation for equity-based therapeutic and diagnostic practices which would improve the lives of all older adults. 
Jack Turban, MD MHS, School of Medicine, Division of Child and Adolescent Psychiatry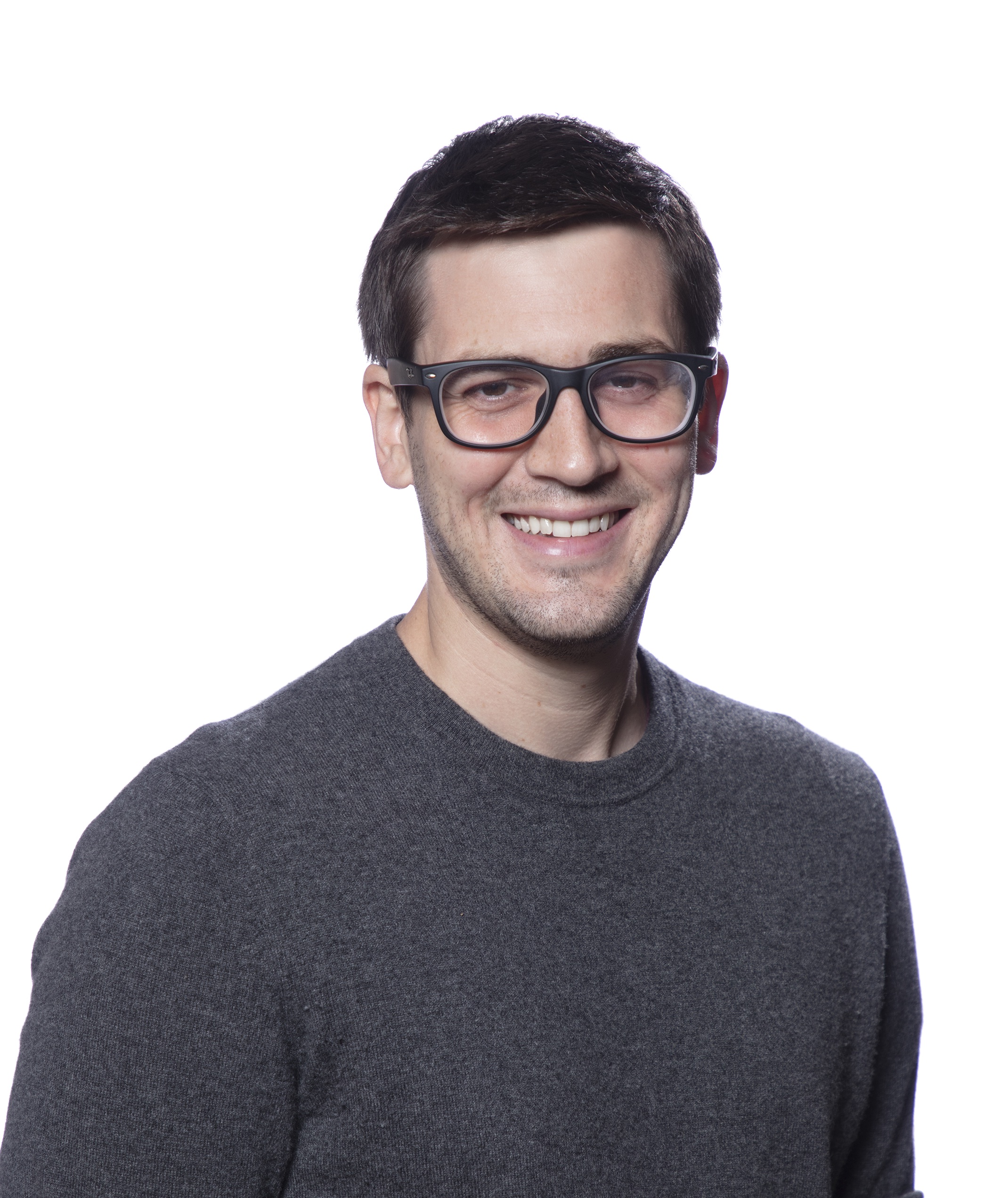 Proposal Title: Systematic content analysis of federal appellate court rulings regarding the constitutionality of bans on gender identity and sexual orientation conversion effort bans 
Abstract: Sexual and gender minority (SGM) people in the US face substantial mental health disparities. Past research has implicated conversion efforts (attempts to force SGM people to be cisgender and heterosexual) as potential drivers of these disparities. Subsequently, twenty states have introduced legislation restricting conversion efforts. However, these laws have been challenged in US federal courts on constitutional grounds. To date, there have been four federal circuit court rulings on this topic – three of which ruled that conversion effort bans are constitutional and one that ruled that they are not. This study will apply systematic content analysis to these decisions to identify what unanswered questions must be addressed by the medical and scientific communities for US federal courts to determine if conversion effort bans are constitutional. Given the strong links between exposure to conversion efforts and adverse mental health outcomes, these questions have important relevance for SGM mental health at the population level. 
About Dr. Turban: Dr. Turban is the director of the UCSF gender psychiatry program in the division of child and adolescent psychiatry, and his research examines the determinants of mental health among transgender and gender diverse youth, with a focus on questions relevant to public policy. His research has been cited in state legislative debates around the country, major court cases regarding the civil rights of transgender people in the US, and in the United Nations Independent Expert Report on Conversion Therapy. He is co-editor of the textbook Pediatric Gender Identity: Gender-affirming Care for Transgender & Gender Diverse Youth.